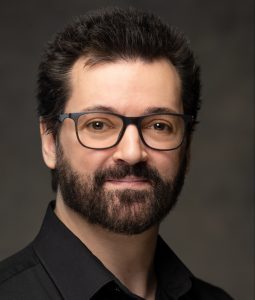 Artistic Director
Angel Corella is regarded as one of the finest dancers of his generation. His talent, passion, and technique have brought him worldwide acclaim and established him as one of the most recognizable names in dance. Angel was appointed artistic director of Philadelphia Ballet, formerly Pennsylvania Ballet, beginning with our 2014/2015 season.
Angel joined American Ballet Theatre in 1995 and quickly rose to the rank of principal dancer. Throughout his 17-year career with them, he excelled in a wide range of repertory, performing such iconic roles as Prince Siegfried in Swan Lake, Romeo in Romeo and Juliet, and the Nutcracker Prince in The Nutcracker. He has also appeared as a guest artist with the Royal Ballet in London, the Kirov Ballet in Russia, and New York City Ballet. As well, Angel has received numerous awards, including 1st prize in the National Ballet Competition in Spain (1991), the Prix Benois de la Danse (2000), and the National Award of Spain (2003). He has danced for Queen Elizabeth II, Queen Sophia of Spain, and for Presidents Bill Clinton, George W. Bush, and Barack Obama.
Angel's onstage passion and talents have translated to his behind-the-scenes career as well. From 2008 to 2014, he served as director for his own company, the Barcelona Ballet (formerly the Corella Ballet), in his native Spain, where he is regarded as a national treasure. His was the first classical ballet company established in the country in 20 years. And while Angel retired from American Ballet Theater in June 2012, he continued to dance with his own company.
A passionate teacher and mentor to young professional dancers, Angel has taught at various summer programs as well as leading dance schools, including the Royal Ballet School in London. He now applies that same passion, verve, and balletic insight to the dancers of Philadelphia Ballet.